Why SEO for Salons & Spas?
Most salons or spas owners think they have a website or social media pages to showcase their product or services online, and that's it. This could be a good strategy if you are happy with your existing customer and don't have a plan to expand your business, and you are not interested in generating new leads. But if you want to be a beauty industry leader and look for more leads from your local area, then read below some facts.
More than 90% of online experiences start with a search
The top 5 spots on Google amount to almost 65% of all clicks
But the second result gets about half as many as the first so being first make a difference
So if you own a day spa, medical spa, nail salon, or hair salon and want to grow your business, you must need to invest in SEO. Don't you have an idea about SEO for spa and salon? Please find below the information to understand it.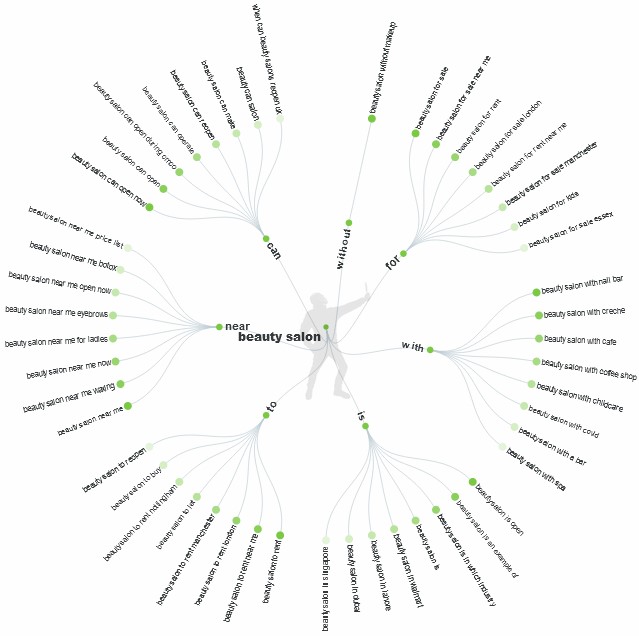 SEO Optimized Salon and Spa Website
To win one of the top 5 spots on Google, your salon business website must be SEO optimized. We found that most hair salon websites failed to pass the Basic SEO Audit during competitor analysis. The first step for Salon SEO is to begin with a complete website audit and optimize it by removing all the technical SEO-related issues.
Chasein Digital always starts Spa SEO by Auditing client websites. We follow our six-step site audit checklist to ensure the site design and structure are search engine-friendly for performing best in SERPs. We remove any technical issue found during the audit, which can drop the salon's site position in Search engine result pages.
Local SEO for Salon and Medical Spa
Salons near me, medical spa near me, or even a service-based keyword search like laser hair removal near me or manicure near me, these are very important keywords for every nail salons or medi spas to rank in local three packs results. Google My Business is becoming more important for local businesses. So, ranking on "Near Me" keywords is most important to generate more leads for a local salon. Chasein Digital is offering complete local SEO services to beauty salons, day spas, and medispas. We set up your business on GMB, create local citations to improve visibility, and optimize your web pages to win local search games.
Complete or Customized SEO Solutions for Salons
We also offer a customized or complete SEO Solution to rank your salon website at affordable prices. You can hire us for Site Maintenance, On-site Blog, Keyword Research, On-Page Optimization, or Link building services for your spa or salon. We are one of the best salon and spa SEO services providers in the market.   
Chasein has a huge list of satisfied spa and salon clients. We are happy to share our beauty salon's seo case studies with you that how we successfully rank several salons and spas websites on the number 1 position in SERPs for multiple keywords. Do you want to rank for "hairdresser near me" or want to be in the top 5 spots in Organic Search for "microblading in location_name," no matter if you are based in one location or have salons in multiple locations, hire us and get the proven results?
Rank your Salon or Medical Spa Site in Google
We can Audit your Medical Spa or Beauty Salon Site Free, Contact us to Rank in Search Engines